Nate completed his Bachelor of Clinical Science and Masters of Osteopathic Medicine at SCU in northern NSW.  Prior to, and while completing his studies, Nate worked as a fitness coach in his private studio on the Coolangatta-Tweed Heads border.
Nate first became aware of the many benefits of osteopathy as a result of a chronic back injury that he sustained in 1999. After undergoing treatments of various modalities, Nate finally found reprieve from his pain after visiting an osteopath. It was through this positive and life-changing osteopathic experience that Nate decided to study osteopathy and help others dealing with pain.
Nate has a patient-centred approach to his osteopathic treatments that involve the use of a variety of hands-on techniques such as soft-tissue massage, deep stretching, and joint mobilization. Furthermore, Nate also likes to focus on correcting the biomechanics of his patients through exercise.
Outside of the clinic Nate enjoys spending time with his wife Anna, and their two boys Thomas and Edward.
Nate is available for consults Monday to Friday between 9:00 am and 6:30 pm
MAKE AN APPOINTMENT
Book online and secure a time for your appointment
Dr Bernadette Dlabik(Osteopath)
Osteopath, Dr Bernadette Dlabik completed a Bachelor degree in Clinical Science and a Masters in Osteopathic Medicine and is a member of the Australian Osteopathic Association.
Bernadette's personal experience of the benefits of osteopathy was due to a knee injury sustained competing in a roller derby competition. Months of immobility led her to seek assistance from an osteopath who helped her relieve the pain and restore her normal function. It was this life-changing experience that Bernadette developed a love for osteopathy and realised that she wanted to help people achieve their optimal state of health.
Bernadette is extremely passionate about osteopathy and how it can assist patients to achieve their personal goals in health and well-being. Using her extensive knowledge of anatomy, physiology, neurology and nutrition alongside well-developed osteopathic techniques she aims to encourage the body's own self-healing mechanisms to create an optimum environment for restoring and maximising ongoing good health.
Treatments are patient-centred and are therefore tailored to each individual, specifically aimed at alleviating the presenting symptoms by addressing the underlying causes of discomfort and ultimately improving your mobility and sense of well-being in a safe, welcoming and professional environment.
Bernadette likes to stay fit herself and therefore includes exercise advice in her treatments to encourage her patients to empower and support their own self-management in their journey to optimal health
Bernadette has a keen interest in community health that has led her to lend her osteopathic skills in events such as the Koori Rugby Knockout as well as volunteering in remote villages of Papua New Guinea.
If you do not find Bernadette in her treatment room, you will find her in amongst community events or within nature.
Bernadette is available for consults Tuesday, Wednesday 9am-6:30 pm and Saturdays between 8:30am-2pm
MAKE AN APPOINTMENT
Book online and secure a time for your appointment
Dr Nichole Phillips (Osteopath)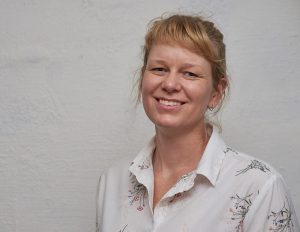 Nichole is a New Zealand trained osteopath.  She completed her Master of Osteopathy (first class honours) degree at Unitec, Auckland in 2014.  After working in full time practice in Christchurch, Nichole moved back to Auckland to teach into the osteopathy course at Unitec and work in a central city osteopathic clinic.  She now works at Southern Cross University across both the Gold Coast and Lismore campuses, teaching topics such as Pain Science, Clinical Pathology and Health Promotion and Wellness to students enrolled in osteopathy and other healthcare courses.  Nichole also has an interest in health research and will be starting a PhD in the near future.
Having always had an interest in healthcare, Nichole first visited an osteopath while living in Scotland.  She was impressed by the improvement in her sore neck and arms (typical office work symptoms) and decided to become an osteopath.  Nichole would describe her treatment style as patient-centered and movement-optimism.  She has real interest in supporting people in getting back into what they want to be doing – whether it's gardening, knitting, sports, or simply being more comfortable in their day to day living.  Her hands-on techniques include soft tissue work, joint articulation and mobilisation, and stretches or exercises to maintain the effect.
Nichole is really enjoying living in Australia, so when she's not working, you'll find her exploring the local markets, national parks, beaches and small townships.
MAKE AN APPOINTMENT
Book online and secure a time for your appointment